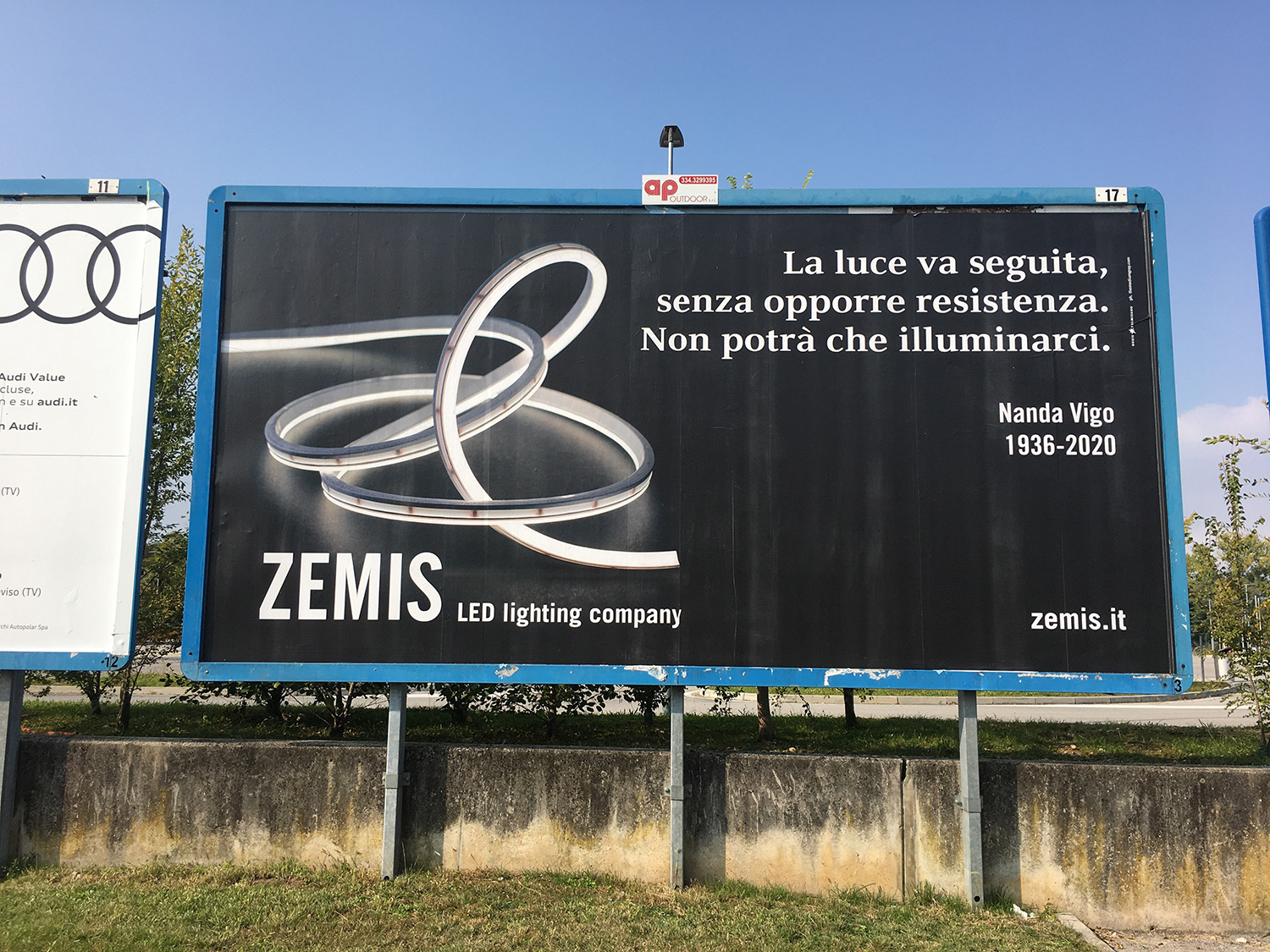 A real tribute that ZEMIS has decided to pay to Nanda Vigo, a great woman of Italian culture, perhaps little known to most on the occasion of the billboard campaign visible in these days.
Nanda Vigo is an Italian designer born in 1936 and died last May 2020. Trained in Switzerland, she was very attached to the artists Piero Manzoni and Lucio Fontana; she was called the "lady of light", pioneer of Italians's modern art, she spent her life on the borders of design, architecture and art. Passion, freedom and interdisciplinarity were the keywords of her work, also characterized by a clever combination of neon geometries with reflective materials and "light amplifiers".
Since the 1960s, following a constantly evolving process, far from stereotypes and fashions, her work has inspired generations of artists and designers. The main subject for Vigo was the light of which she said "With a speed of 300 thousand kilometers per second, light is a magic, like the universe". But it is a second statement that has found even more meaning and strength in a historical moment like the one we are living today: "The light must be followed without resisting. It can only enlighten us ".
The company's social communication is dedicated to Nanda Vigo as an opportunity to send a message, we can really say about light, on a black background like the one that in many ways is crossing Italy between the first and unfortunately the second wave of Coronavirus.