ZEMIS offers a large collection of lighting fixtures for the furniture industry and for architecture. There are two most recognizable corporate values: service and elegance. The ZEMIS world is made up of good manners, good taste and aesthetic kindness with the aim of keeping faith with its original peculiarity: knowing how to do industry by working with the passion of a artisan.
On small size, it is an unique fixture for perfectly uniform asymmetrical and indirect lighting. Concealed stainless steel quick fixing clips. In spite of its small size, it integrates an electronic switch that "by touch" turns on, off and rules the brightness of the device.

40 years: from father to son.
ZEMIS is a rapidly expanding of second generation company that sees Riccardo Piccin retrace his father Carlo's footsteps with undaunted passion. Lighting for the furniture and architectural sector is a proud family passion for over 40 years.
The precious mix of industrial development in a constant balance with attention to the handcrafted product are the premises that allow us to offer an increasingly appreciated customer service.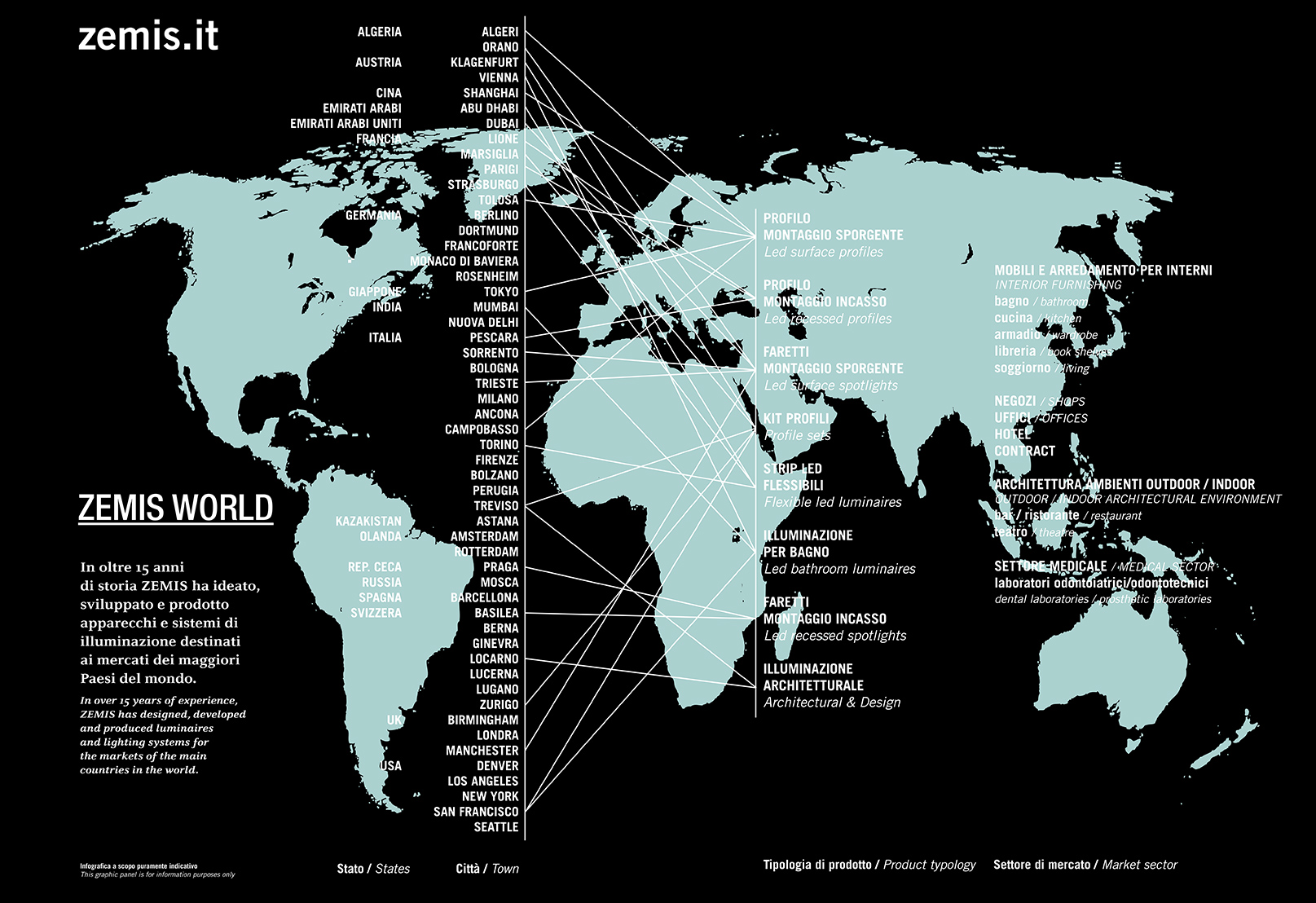 Over 20 years of experience on international markets.
To assist you throughout the overseas marketing phase of our luminaires, you can find in us timely support regarding the regulations in force in the country to which you intend to export and much more.
We offer prompt deliveries thanks to a simplified logistics.
We are a dynamic partner for a custom-made design service from the contract to the technical sector, from furniture to the automotive sector.