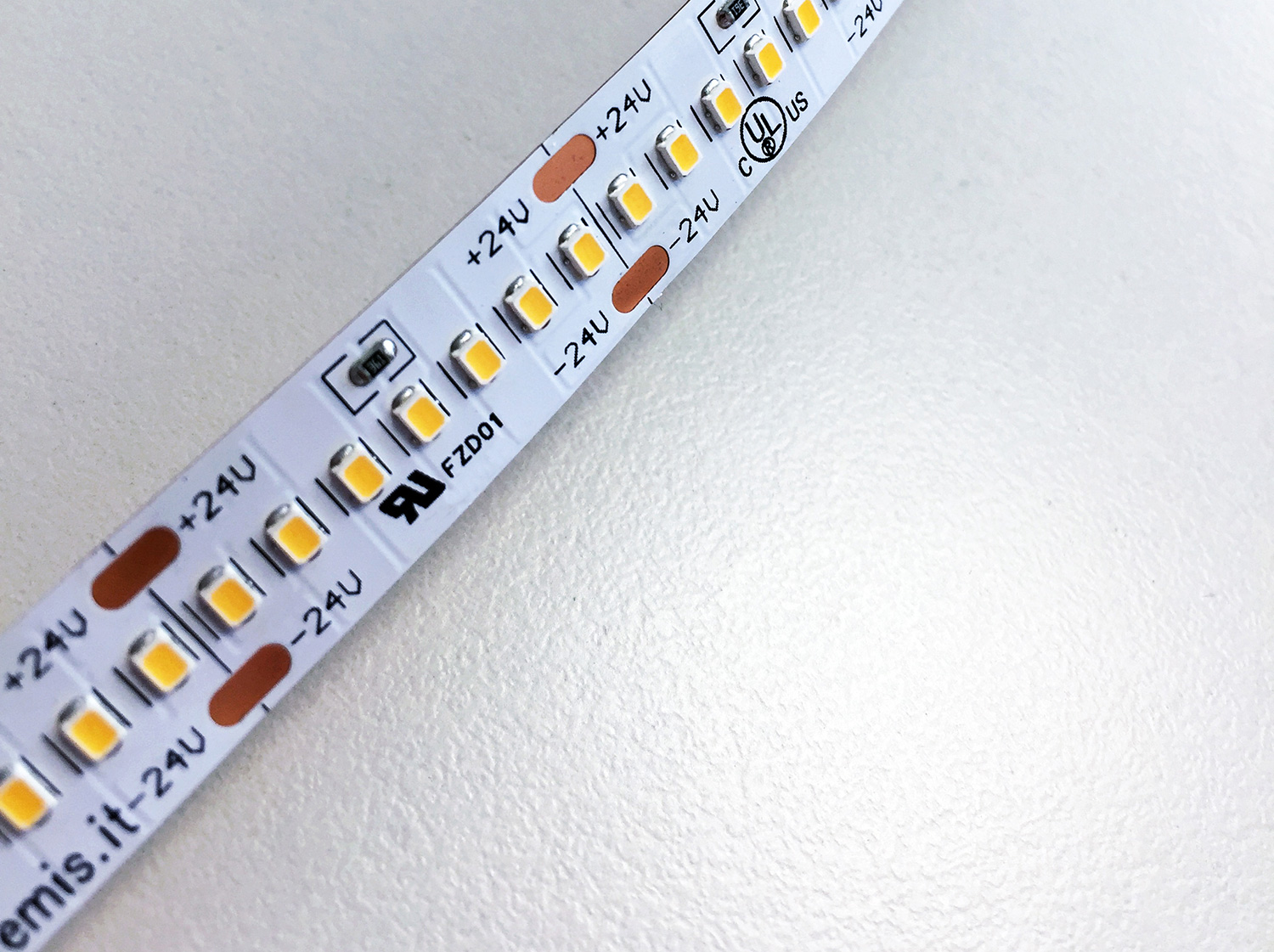 Are you sure about the light you are buying?
The range of ZEMIS products is characterized by a careful selection of the highest quality LED strips starting from the evaluation of the CRI 90 color rendering index, the light quality index defined by the MacAdam SDCM 3 step and the UL certification. RECOGNISED COMPONENT (UR).
The color temperature range of our appliances also includes a new SENSE CCT (Change Color Temperature) dynamic light LED technology that allows you to vary the color of the light of our lighting fixtures to the desired shades.
The research for quality doesn't stop only at the heart of the luminaire but from the procurement of materials to intermediate processing and delivery ZEMIS carries out scrupulous checks on the materials used such as aluminum, glass, polycarbonate, PMMA, stainless steel and composite materials for a quality of the solutions proposed of excellence and quality installations.